Shared Photography Tours
Here are the next photography tours that I lead in and 2022. Each trip is managed by a world renowned Photography Tour Agency in USA or UK.
Colombia
Colombia Photo Tour
Welcome to our Viva Colombia photo tour workshop! Colombia is a true hidden gem, just waiting to be discovered by the world of travel photographers. It's also quite safe in the region in which you will be traveling.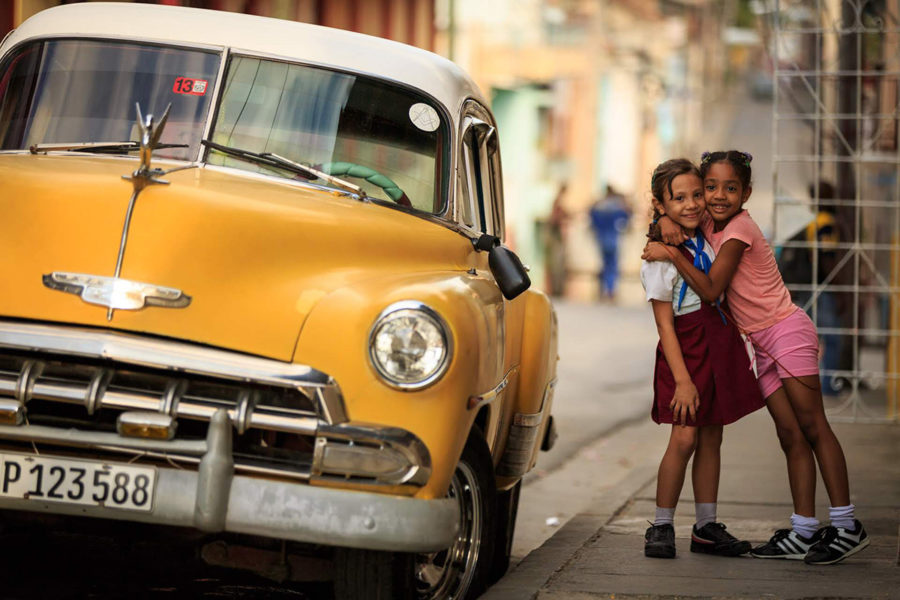 Cuba
Cuba Photo Tour
Your Cuba photo tour / traveling workshop begins and ends in Havana, spending a total of four nights in this unforgettable city. In addition to the iconic places, you'll get the opportunity to meet and photograph everyday Cubans in their homes…
Cuba
Panamá Photo Tour
Your Cuba photo tour / traveling workshop begins and ends in Havana, spending a total of four nights in this unforgettable city. In addition to the iconic places, you'll get the opportunity to meet and photograph everyday Cubans in their homes…
COSTA RICA
Costa Rica Photo Tour
Costa Rica is a destination with varied landscapes composed of valleys, mountains, volcanoes, sandy beaches, mangroves, exuberant tropical forests. A country rich in natural diversity, with 6% of the world's biodiversity present in the territory, and a welcoming population with the motto "Pura Vida".
Colombia
Jewels of North Colombia
With Nicolas Castermans
Discover the best of Colombian Carribean Coast with 2 award winning photographers & Instructors : Nicolas Casterman & Tristan Quevilly. 2 different styles, 2 different approaches, 300% more tips. To the menu : landscapes, hikes, landscapes, locales experiences, and more.
Peru
Peru Photo Tour
With Nicolas Castermans
Discover the most beautiful of Peru in this discovery trip offering the unmissable but also some rare pearls. Organized in binome with Nicolas Castermans, photoghaph expert of Peru since 6 years.
Colombia
Colombia Highlights
After many years of suffering caused by conflicts, the country is reborn. Past the Escobar-years, Colombia can be visited safely and its invaluable treasures can be appreciated. To dare to adventure into Colombia, is to face the risk of falling in love with it. The time is now!
Colombia
Colombia Photo Tour Caribbean Coast (in french)
Go on a photo trip to Colombia, a land of colourful contrasts. We invite you to discover the most beautiful sites, the Caribbean coast of Colombia, take part in the
Private & Short Photography Workshops
If you are in Colombia and would like to do a private photo workshop here is a list of activities
MINCA COLOMBIA
1/2 Day Portrait photo graphy Workshop
Do you dream of learning how to take beautiful portrait photos? Enjoy a personalized photo session with our friends Wiwas and the photographer Tristan who will teach you all his secrets, all in the magical setting of the village Awindua.
SIERRA NEVADA
3 Days Indigenous Village photo Expedition
Many travelers discover the Caribbean coast of Colombia, but few have the chance to have an authentic experience in a traditional Kogui village. In this trip, you will have the chance to travel through territories closed to tourism for decades, and share authentic experiences in a Kogui community.
COLOMBIA
6 Days Private Photography Tour Colombia
Si vous ne disposez que d'une semaine en Colombie, ce voyage est l'opportunité de découvrir les plus endroits de la côte CaraIbes : paysages, portrait en villages indigènes Kogis & Wayuus, vie sauvage…
Colombia
9 days Motorcycle Expedition Colombia
If your passion is motorcycling, join me on this trip that goes from 0 to 10000 feet of altitude: sunrises, beaches, indigenous villages, wildlife and adventure guaranteed!
benefits
Why our tours ?
Mind blowing opportunities
The concept of these photo tours is simple : the objective is to give you outstanding photo opportunities like if you were on a National Geographic assignement. All this being accompanied by a professional instructor and photographer
Lifechanging Masterclasse
These tuitions are all about teaching photographers how to harness the maximum potential of any photography location. Nothing is held held back. You will learn a foundation of tools and rules that will unlock the secrets of creativity. You come back with award winning pictures, nothing more, nothing less.
Routes made by photographer for photographers
These photo tours are designed by photographers, for photographers… As experts of the destinations, we have worked hard to select the corners that best reflect the light and moments.. Easy hikes, where the days are punctuated by many spontaneous breaks, the ideal way to connect with the elements that surround us and take the time to frame before pressing the shutter release.
outcome
What you will learn
Testimonials
Traveler's experience
Your instructor
About the photographer
Tristan has been working in tourism since 2003 as photographer, leisure manager in high end resorts across 15 countries, tour leader, and digital marketing manager for travel agencies. Highly attracted by nature and local cultures, he decided to make South America his home for pursuing his passion for photography.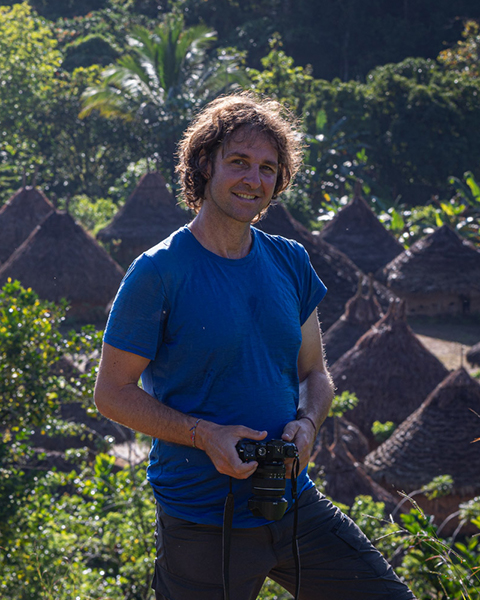 What ? How ? When ?
Frequently Asked Questions