DEC 2018
Revuephoto.com
Front page of the famous photography website as a featured Photographer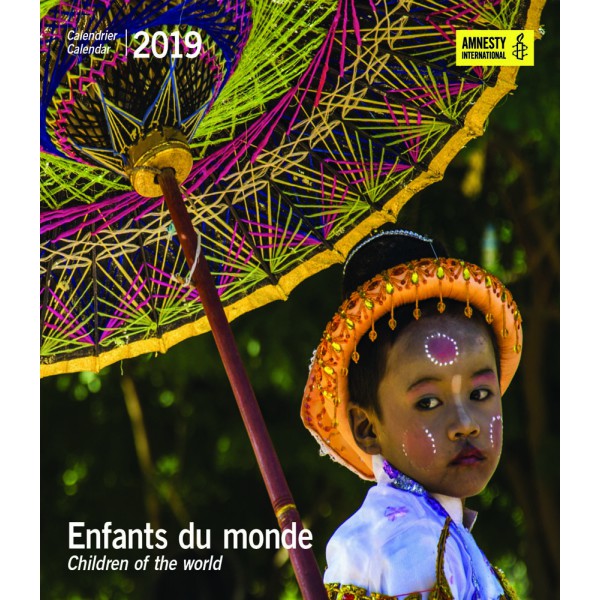 DEC 2018
Amnesty International
12 color photos in a special calendar to celebrate the 30th anniversary of the International Convention of Children's rights. Size 30 x 30 cm
NOV 2018
Best Of Santa Marta
Local, insider recommendations, travel tips and advice for the best restaurants, bars, hotels, tours and things to do in Santa Marta, Minca & Tayrona, Colombia.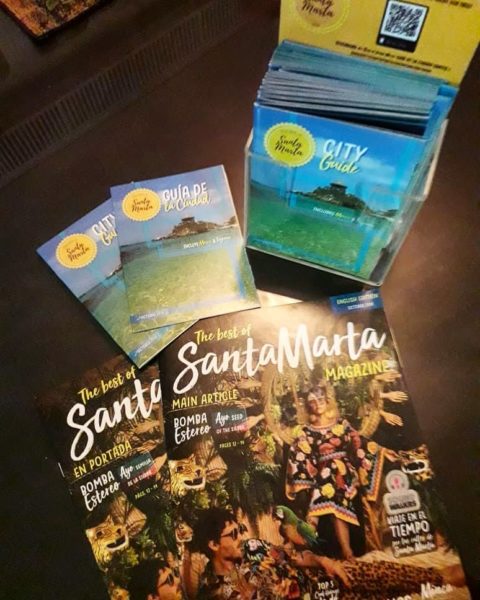 NOV 2017
Festival Quais du Départ
Photo Exhibition in Quai du Départ Festival in Lyon. It is above all an organized event by passionate about travel, books, pictures and meetings, animated by the desire to share this passion!
Oct 2017
Le Grand Bivouac
Photo Exhibition in the Biggest Travel & Adventure Festival of France. Experiences and testimonials of frequent travelers: screenings, major debates, exhibitions, book and travel fair, concerts. 4 days of events to better understand the coherence and diversity of the world.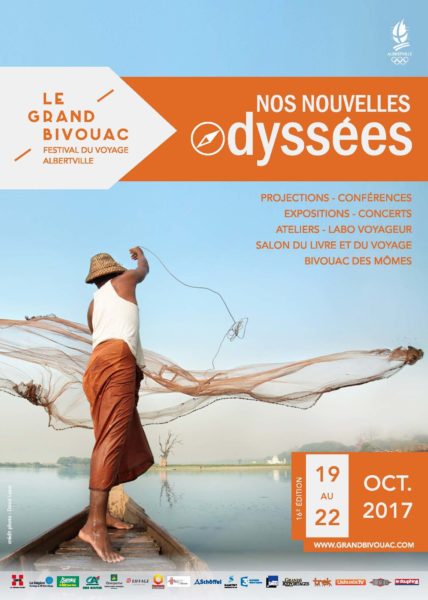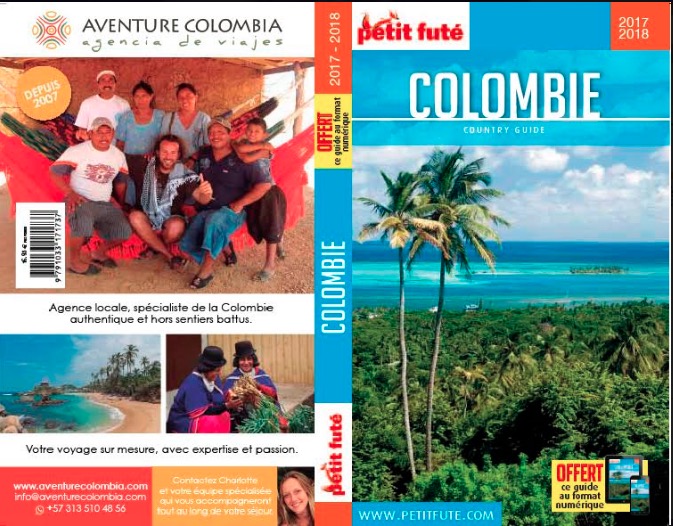 Oct 2017
Guide Petit Futé
Back Cover of the Guide Petit Futé
JUN 2017
Semana Magazine
Featured photos on Article about Madgalena Region
JUN 2017
Regards Croisés
Photography Exposition in Paris for the Year France Colombia
Jun 2017
ColomBIO diversidad
Award atributed for the best photo of the competition
JUN 2017
Semana Magazine
Featured photos in a special edition about Caribean Coast – 4 double pages and 2 full pages published
SEP 2017
Direct Matin
National Edition about Colombia
AUG 2017
Digifoto Pro
Featured Photographer, Spotlight of the Month
APR 2017
Sleeklens
Photographer Spotlight – Interview with Tristan Quevilly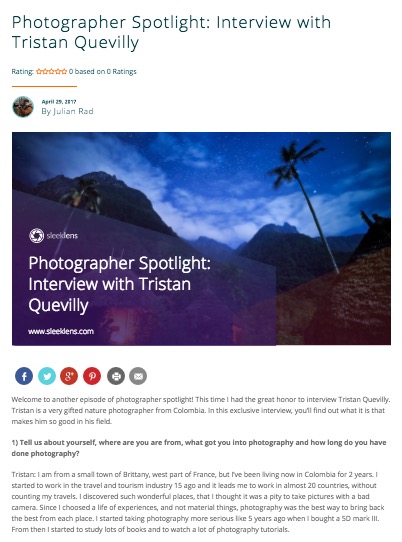 APRIL 2017
Viewbug Blog
Learn how capturing the light will improve your images
MAR 2017
Pixfan Magazine
Tristan invites you to visite Colombia
MAR 2017
Geo Magazine
Featured photos in a national french Travel Magazine
OCT 2016
Wild Planet Photo Magazine
Featured with bird picture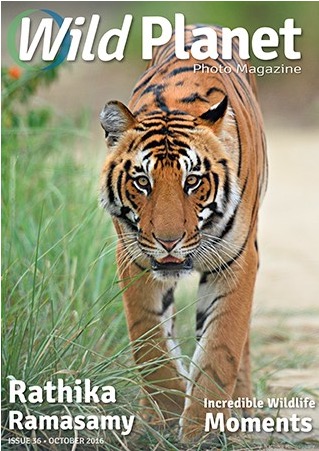 JUN 2016
Maldita Cultura
Tesoros Ocultos : Tristan Quevilly
MAY 2016
Entorno Caribe
Featured pictures in several articles about Caribbean Region